We show more than we breed so our litters come in-between our shows. We also allow our dams to get plenty of rest between their litters to help ensure very healthy kittens are born. If you would like to be put on a waiting list for a kitten please e-mail me. We work with rare and unique colors in both long & short hair. When you email me please be sure to indicate your choice of long or short hair, male or female, and standard or non-standard.
We will be happy to give you details on what kittens
we have and what litters are due.
3-25-09 *** Rosie delivered a trio of beauties three weeks ago. Two standard darlings and one non-stardard sweetie. The female standard is already spoken for....this leaves the two males available.
4-20-09 *** Lady has had her kittens and they are adorable, 2 standards and 2 non-standards.
ROSIE'S KITTENS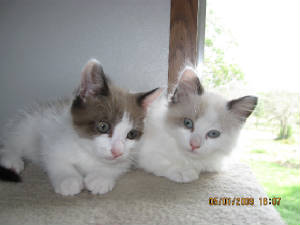 NON-STD MALE AND STD MALE
LADY'S KITTENS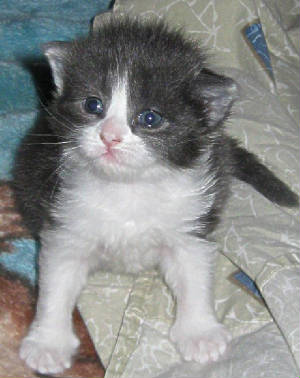 NON-STD BLUE & WHITE